Photo credit: Elsa
Here's how the Caps celebrated Joel Ward's series-ending overtime goal. Follow us past the jump for a massive GIF.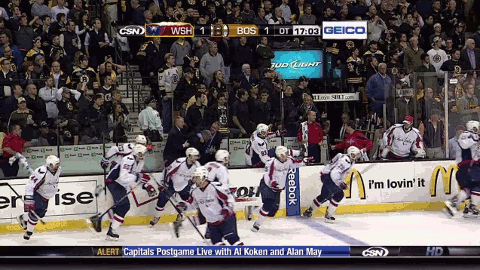 Created by Dimagus.
Watch for: the coaching staff hugging on the bench, Hamrlik skating the wrong direction.
And here's one more for good measure.
Created by hello-lonely.tumblr.com
Finally here's Ovi freaking out.
Photo credit: John McDonnell