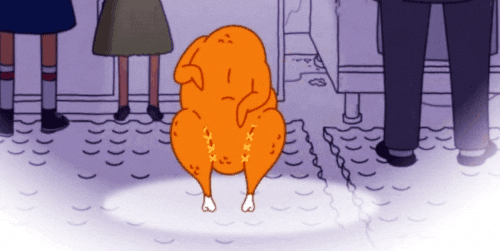 By the time you are reading this, most of you have already began the long weekend or are counting down the hours until it starts. YEAAAAAAA BOIIIIIIIIIIIII!
For those of you who don't have off, as an ex-hospital employee, I feel your pain. It sucks. But thanks for doing whatever it is that you do which is so essential that you have to sacrifice holiday time to work.
The Jets are in town tonight. They have the misfortune of playing in the best division in hockey, so don't let their fifth place, 10-10-2 record fool you. They are a good team.
Get a fire going in the fireplace, drink a warm, possibly adult beverage, and get ready to enjoy some Thanksgiving Eve hockey, y'all.
Puck drop is at 7 PM-ish on CSN.
| | | | | | |
| --- | --- | --- | --- | --- | --- |
| Team | Record | Possession | PDO | Power Play | Penalty Kill |
| Washington Capitals | 14-5-1 | 53.4% | 100.7 | 21% | 85.2% |
| Winnipeg Jets | 10-10-2 | 51.5% | 100.4 | 14.3% | 79.1% |